Full
control
Toggle the On-Screen-Display, switch the camera POV or preview that shot you've just captured.
Any time right from the remote controller.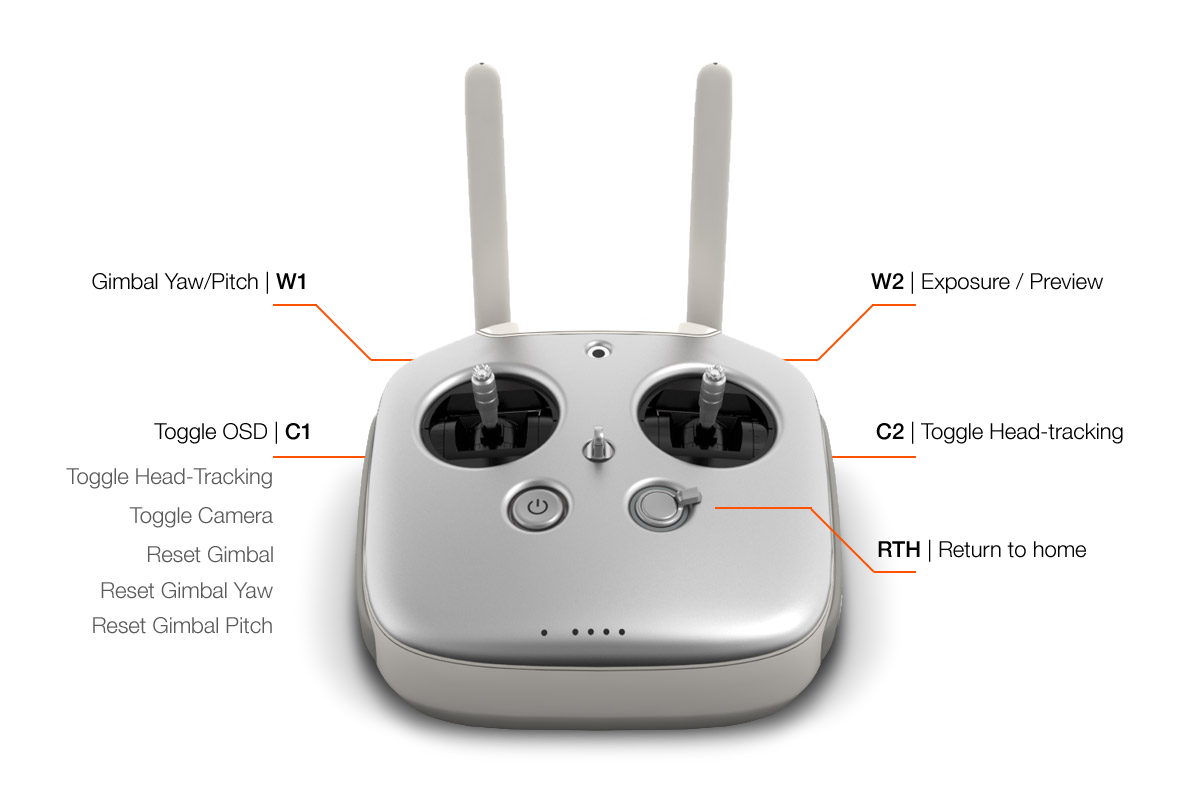 While CloudlightFPV adds some new features to the remote controller everything you're used to stays the same. Preview footage, start video recording, control the gimbal or return to home all continue to work just like before.
NEW in 1.4 Configure custom actions for buttons C1 and C2.
* Remote Controller feature not available on Phantom 3 Standard